Safety at music festivals
The recent tragedies at Travis Scott's music festival in Houston were a wake-up call for many concert-goers. With many DGN students attending Chicago music festival Lollapalooza, we all must keep in mind that the dangers of big and excited crowds should not be underestimated. 
The dangers of festival crowds have long been recognized, with one of the first crowd disasters happening at a Who concert in 1979, with 11 casualties and 26 reported injuries. 
While there are many security and medical services provided, these festivals still end with injuries, hospitalizations, arrests, and sometimes death. Even with barriers creating smaller crowds, moshing and pushing are bound to happen and put people at risk.
Lollapalooza, in Chicago alone, was enjoyed by roughly 385 thousand attendees this past summer. While no deaths were reported this year, I first handedly saw my fair share of bloody noses, a seizure, and many people being carried out by security guards after passing out. 
Lollapalooza's security service keeps its concert-goers safe by having every attendee walk through metal detectors, go through bags searches and pat-downs when necessary. However, once you enter, it is your personal responsibility to keep yourself hydrated, safe, and out of trouble. 
In 2019, Lollapalooza reported one death, 31 arrests, and 116 hospitalizations. While Lollapalooza is a fun and memorable festival that I believe everyone should go to at least once, there are many precautions people should take to ensure their safety.
While it may seem obvious, never take or buy drugs or any substances at or for these festivals. Travis Scott's music festival had multiple overdoses from fake prescription pills that were laced with synthetic fentanyl.  
Bring a bag with essentials like a refillable water bottle, a portable battery, sunscreen, and whatever else necessary. Lollapalooza updates its allowed and prohibited item list and their bag policy every year. 
The last and most important precaution is always sticking with a group or a buddy during your time at the festival. If anything were to happen, they can get help immediately and prevent stressful and potentially harmful situations. 
Music festivals such as Lollapalooza are an amazing experience for people to explore new music and listen to their favorite artists. But, by far, the most underrated yet most important part of the festival is being responsible. 
Mosh safely!
Leave a Comment
About the Contributor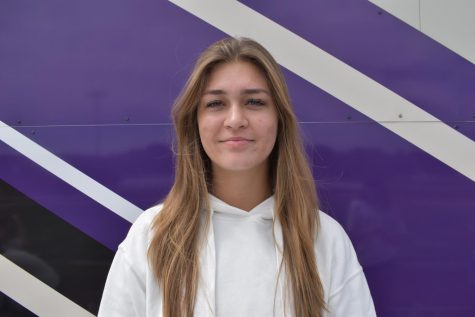 SImona Stanina, Opinion Editor
Senior Simona Stanina is excited to begin her first year on the Omega staff as an Opinion Editor. Outside of school, she works at a fitness club advocating...