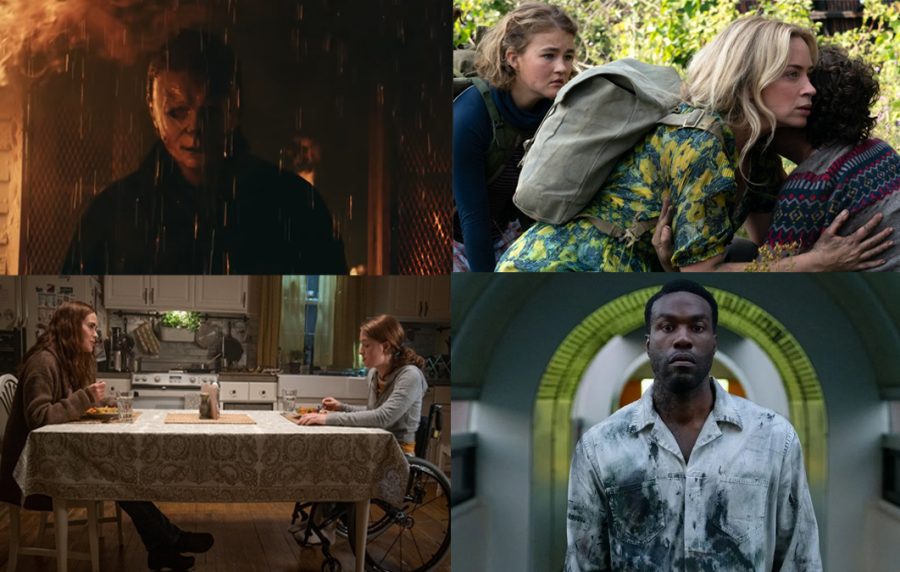 Hanscom's Top Five: Latest horror movies to watch this Halloween season
November 7, 2021
'Tis the season to get scared—and what better way to do so than to enjoy some chilling horror movies? While calling the film industry in this past year and a half "chaotic" might be quite the understatement, movie studios have certainly made a comeback, releasing a multitude of successful films—especially in the horror genre. 
That said, it's time to curl up with some popcorn and Halloween candy in front of the TV and have some spooktacular frights. Need some ideas for what to watch? Check out my list below of the top five horror movies of the pandemic: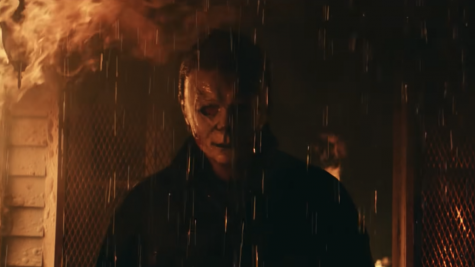 A brutal, complex masterpiece of blood, guts and gore, Halloween Kills is truly the #1 horror movie of the year despite just having been released in theaters and Peacock Oct. 15. 
Picking up right after the events of 2018's Halloween, this movie does an exemplary job examining the decades-long fear and trauma of lead character Laurie Strode (Jamie Lee Curtis) after she narrowly escaped psychotic killer Michael Myers (played by James Jude Courtney, Nick Castle and Airon Armstrong) in 1978. However, Halloween Kills focuses not only on Laurie's terror but also on her entire hometown of Haddonfield, Illinois, where the film transpires. 
Moreover, this movie satisfyingly attempts to explain the logic behind Myer's mysterious, inhuman strength and capabilities, something other Halloween movies have left many fans dissatisfied by doing. By the end of this film, audiences will see Myers in a completely different way—a way in which they will fear him like never before.
From knives stabbed up eyes and armpits to brains splattering on the ground, the only catch with this film is that it requires its viewers to be able to handle some of the longest and most disturbing kills ever seen in horror movie history. In addition, its extensive emphasis on mob mentality brings a whole new level of fear to audiences, reminding them just how quickly panic and rage can spread throughout a community and make even the warmest of people turn into the most bloodthirsty monsters.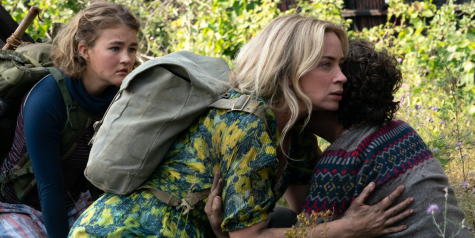 If the idea of a modern dystopia mixed with horror and science fiction elements sounds intriguing, A Quiet Place Part II is just the thriller for you. Led by a sprawling cast of talented and lovable actors and characters, this film also remains flawless, entertaining and dynamic throughout and is sure to satisfy all moviegoers. 
Whereas most sequels tend to have an equal chance of either being successful or redundant, this second entry to the A Quiet Place franchise does not disappoint, acting as an intriguing, more intense addition to the storyline from the 2018 A Quiet Place movie. While 2018's A Quiet Place focuses solely on one family and how they adapted their lives to survive an alien invasion, A Quiet Place Part II zooms out in scope to cover the effects of the alien creatures on the rest of society. 
Unlike other horror movies, fear and suspense are not the only emotions that drive this film. From sorrow to satisfaction, audiences will encounter various feelings as they follow the film's characters' ever-changing story. A lifelike set, spine-chilling music and exemplary acting more than help A Quiet Place Part II accomplish this goal and help develop a vigorous plot filled with several unexpected twists and turns from start to finish.
3. Run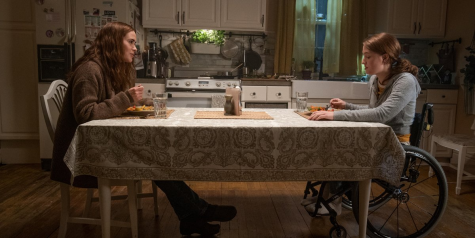 At first glance, Run appears to cover the heartwarming tale of a disabled teen. However, it quickly develops into a thrilling, intense narrative of Chloe Sherman (Kiera Allen) as she realizes that her childhood mother (Sarah Paulson) is not at all who she seems. 
If you want to experience that type of horror movie tension during which one feels as though someone is about to jump out of nowhere on the screen at any moment and scare the living daylights out of you, then this film should be at the top of your watchlist. Run is unique in that its level of intensity doesn't constantly go up and down like that of so many other horror movies, but rather only keeps building up the farther viewers get into the movie. The sadness and shocking origins of Chloe's physical condition add another layer of suspense to this film and immerse viewers into a battle between more than just life and death.
However, no aspect of Run outshines how psychologically disturbing it is. Whether watching one of its intense chase scenes or observing the emotional roller coaster Sherman experiences as she fights for her life, it comes to no surprise that many viewers walk away from this film shaken both physically and mentally.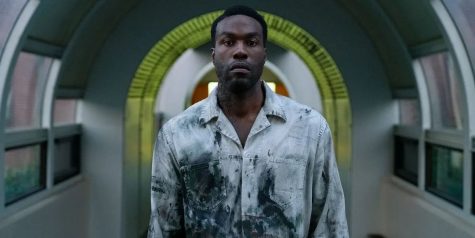 While the typical slasher or thriller might sound appealing to some audiences this Halloween season, others might crave something a little different. That's where the new 2021 Candyman film comes into play. While this movie does contain lots of gruesome scenes that one could place in the slasher genre, by and large, it revolves around one unique element: storytelling.
Unlike the previous three films in the Candyman series, 2021's Candyman delves deeper into the tale of the franchise's iconic Candyman killer. This vengeful spirit appears after his name is uttered three times in front of a mirror and unleashes instant carnage on his victims. This film takes storytelling to the next level by incorporating vivid flashback scenes, spine-chilling music and even eerie shadow puppets to illustrate the Candyman's legend.
At the same time, Candyman also intrigues viewers with a surprisingly in-depth presentation of cultural commentary. Interestingly, the film acts as a social criticism that expounds detailed messages about racism, equality and police violence yet simultaneously shrouds itself in the horror genre's terror, excitement, and thrill. During one scene, the film might show police officers acting too harsh toward an innocent person or have a character say a quote suggesting angst toward racial injustice, but with the blink of an eye, a jumpscare or gory murder returns fear to the forefront.
The distinctive perspective and deep themes explored in Candyman make it one of the most influential horror films of all time and a must-watch for horror fans.
5. Spiral: From the Book of Saw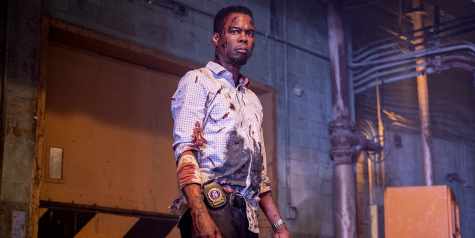 After eight consecutive Saw movies primarily focused on immense amounts of bloody carnage, Spiral: From the Book of Saw takes a new spin on the franchise. As opposed to its preceding films, Spiral emphasizes its plot and storyline and has a much more realistic feel to it. 
Released May 14, Spiral follows detective Zeke Banks (Chris Rock) as he attempts to unravel a series of mysterious, grisly murders in New York City. Director Darren Lynn Bousman put a lot of energy into making Banks and the film's other characters seem lifelike and likable by giving them believable motives and making them undergo logical development. From exploring the relationship between Banks and his father to his varying connections with and emotions toward the other officers, Spiral makes all of its characters seem human and dynamic.
Aside from its characters, Spiral also has some of the best cinematography in the Saw franchise. Whereas the previous Saw films mainly transpired in a single location where the iconic villain, Jigsaw, executed his deadly traps, the events in Spiral take place in several different areas. This aspect adds to the authenticity of this film, as it causes audiences to see and take in more of the setting and feel as though they are actually there.