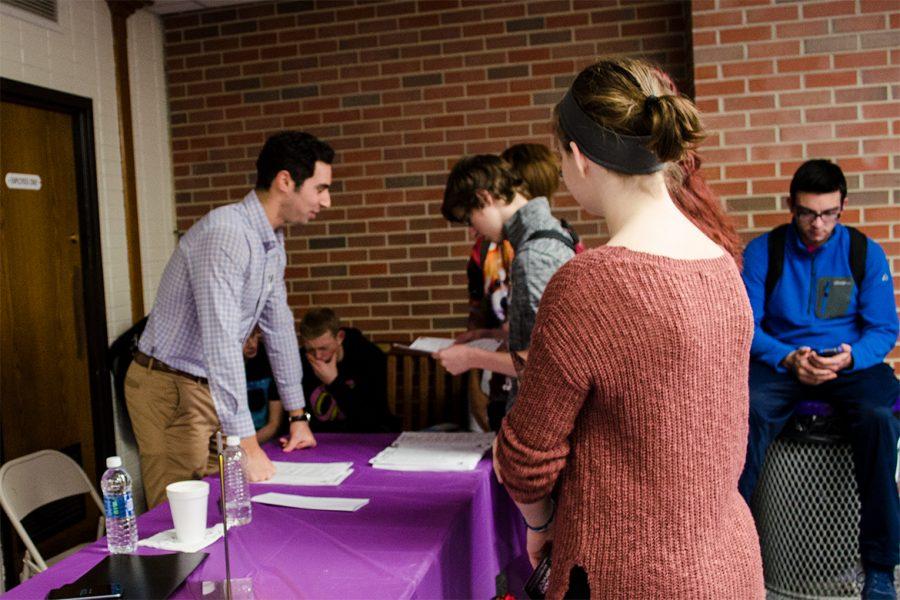 Four years in high school actually lasts for years afterwards. To give guidance to students for what they want to do for the rest of their lives, the Career and Technical Education department will be hosting DGN's first career day.
On Tuesday, Nov. 29 in the Main Street lobby and auditorium lobby, there were over 14 District 99 alumni sharing their experiences and guidance advice on their careers.
The first career day was held during periods two through six for students in a Career and Technical Education (CTE) class, and during all other periods for students in a resource or study hall.
CTE chairperson Mark Mirandola said, "We think it's important for current students to have a better understanding of careers, and who better to talk to about careers and career path than students that have walked through this building, students that have walked through these hallways coming back to talk about their careers, offer advice of guidance, and talk about how they got to that point and offer any kinds of tips they may have."
CTE teacher Stacey Polen has been in charge of running this career day fair.
"We have some salespeople, accountants, an entrepreneur, someone in human resources, banking, a chef, and some architect/engineering people. We have a CPA, and a sports entertainment marketing person as well," Polen said.
Students in a CTE class went to the career fair during their class periods. Junior Emily Blanchard was one student in attendance.
"I think it's really great to get an up-close personal experience with different careers. Personally, I don't know what school I want to go to or what I want to do, but this is a good start in getting a feel of things and getting to know that," Blanchard said.
Senior Jacob Nichols was also at the career fair with his Fashion Merchandising class during third period. "I think this career fair [went] pretty well. The best way to figure out what you want to do is to talk to other people who are in that career field. So if I want to become a physical trainer, I'd talk to Jared, who is a physical trainer at Tier One Athletics. If I want to be a fireman, I would go to that specific booth. There are a lot of opportunities in one room," Nichols said.
During third period, senior Danielle Losurdo also attended the career fair. "I think it's interesting that we have alumni, so they're relatable, and they know what our classes are, so it's really nice. It broadens your horizons, and shows you that there are more jobs than you think in certain business aspects," Losurdo said.
Polen got the idea for this career day, because, "I think our goal as educators, especially in CTE, is to help students understand that what we teach them can help them figure out what they want as a career," Polen said. "My goal is to help [students] figure out what you want to be when you grow up, and if [career day] helps you figure that out, or gives you another avenue of networking, then that's what [this] is about."