Boys' varsity soccer defeated in regional final
For the first time in since 2010, the boys varsity soccer team won a game in the regional championship. In the first game the boys narrowly defeated Kelly 1-0, but in the second regional game the team lost to Hinsdale Central 2-0. Although they weren't able to advance, the boys had a strong season and their best record in 15 years, finishing their conference season 15-3-1 and placing second in conference.
Up until their game against Wheaton Academy, Sept. 13, the team was 7-0. Senior Captain Jack Drobny is one of the team's center defender and has been on the varsity soccer team since his sophomore year. With his team, Drobny has made it to the playoffs for the past 2 years, but this was his first time winning a playoff game.
"We had another really strong start to follow up last years strong start but last year we kind of fell off, we started 9-0, then lost a lot of games after," Drobny said. "But this year our main focus was to avoid that and to keep our heads on once we lost our games."
The team continued working hard, only losing two additional games during the conference season compared to their previous season ending with a record of 11-7.
"We had an amazing group of guys on the team this year.  Their leadership and team chemistry were were keys to our success on the field.  From the start of the season, they were constantly surprising me," head coach Mike Schmitt said.
Junior captain Jack Richards is a center midfield and has been on the team since his freshman year.  This year, Richards was the team's lead scorer with 21 goals and 9 assists.
"The team helped me a lot, they gave me the support I needed to succeed and encouraged me to do the best I could which helped so much," Richards said. In addition to Drobny and Richards, the team has one other captain, senior and four year varsity member, forward Ethan Akkawi.
"When Chris Bull made two saves in a [penalty kick] shootout to win on our senior night, it brought the team together unlike any other game," Akkawi said.
About the Contributor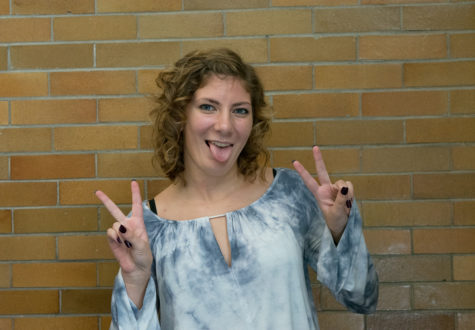 Sophia Kartsounes, Opinion Editor
Sophia Kartsounes is a senior and a second year Omega staff member. When she is not complaining about school, she can be found complaining about other...