Graduate interns for College Works Painting
Hang on for a minute...we're trying to find some more stories you might like.
From talking to potential customers, making estimates, and hiring painters, 2015 graduate Hannah Henry will manage a painting business over the early spring and summer. After four interviews in two weeks, College Works Painting selected Henry, one of three girls out of the 20 participants at DePaul.
"Each interview was more and more intense, and their goal was to make you feel like you wanted to drop. However those who stick with it want to prove themselves to the company and see what they can do running their own business," Henry said.
After a week of promoting her business going door to door, Henry had the second highest amount of leads on her team of five students. Her goal is to make $80,000 as a business, and earn $20,000 for herself.
"I am actually looking forward to seeing how my communication and marketing skills improve from this internship. My focus in my major is entrepreneurship, and I've had a goal since eighth grade of running my own business," Henry said.
DePaul sophomore Patrick Corlaciu, Henry's district manager, created a $110,000 business last year, had 34 clients, and was the number one intern in the state.
"In order to be successful at this you must be willing to fail. 99% of people coming into this program have never ran their own business before and everything they are going to be doing is completely new to them. Every time you fail is another opportunity to learn," Corlaciu said.
For more information on Henry's business contact her at [email protected]
About the Writer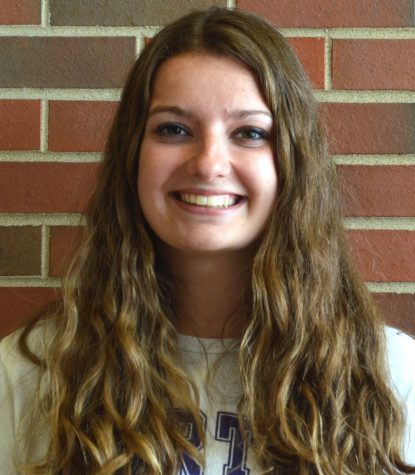 Katie Callaghan, Editor-in-Chief
Katie was inspired to start writing back in the fourth grade when  she used to write skits and perform them with classmates during lunch. She then went...