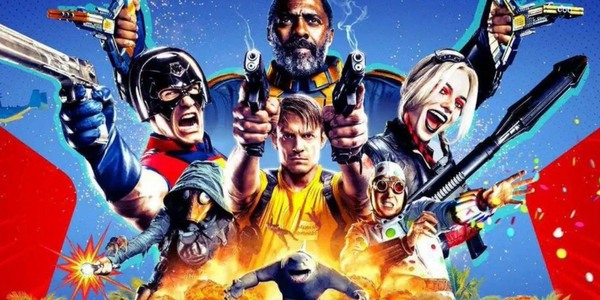 Image via Cinemablend
After a horrendous first installment and a fairly well-received spin-off, DC Comics and Warner Bros. were looking to make a bang with their third movie featuring the characters from 2016's Suicide Squad. They handed the reins to controversial director James Gunn in hopes that he could replicate the success he showed in other superhero films he's directed, such as the Guardians of the Galaxy movies he directed for Marvel Studios. Once hired by DC Comics, Gunn took the franchise in a totally new direction, opting not to make the third movie a sequel or a reboot, but rather a standalone film within the same continuity simply titled The Suicide Squad.
The film hit theaters and HBO Max Aug 6 and has been a smashing hit with critics and audiences alike. The Suicide Squad follows a group of convicted felons including but not limited to Harley Quinn (Margot Robbie), Bloodsport (Idris Elba), Peacemaker (John Cena), Ratcatcher 2 (Daniela Melchior), Polka-Dot Man (David Dastmalchian) and King Shark (Sylvester Stallone). Led by Col. Rick Flag (Joel Kinneman), the group seeks to subtract years off their prison sentences in exchange for combatting an otherworldly threat while on a mission for the United States government.
The best part about this film is that it doesn't take itself too seriously but maintains an interesting, captivating plot. While the trend of previous DC movies has been that they are grounded in realism, this one completely breaks free from that mold by featuring musical montages, comic relief, aliens and more. It's subtle details like on-screen text, vibrant costumes, and spectacularly coordinated action scenes that really make The Suicide Squad feel like a true comic book production rather than plainly a movie about superheroes. This can all be attributed to Gunn, whose stylistic influence is clearly present throughout the film. Everything from the film's unique soundtrack to its non-linear storytelling are all elements that are a part of his signature flair as a director. The studio took a risk by handing Gunn complete creative control but it paid off, as he leaves an imprint on the film in the best way possible.
When featuring as many characters as The Suicide Squad does, many movies struggle to flesh them all out and the result is a bunch of one-dimensional cliche characters. While David Ayer's Suicide Squad (2016) fell victim to this problem, James Gunn once again proves why he was the right person for the job and succeeds in creating realistic, emotion-driven characters each with their own character arcs in just over two hours. Gunn's script allows for creative ways to do this. Sylvester Stallone's character King Shark stole the show without exactly stealing the show, shining in his moments yet not distracting from the development of other characters.
The Suicide Squad is an absolute delight from start to finish. Gunn was able to successfully shed the reputation of the franchise's first two movies and provide a genuinely entertaining blockbuster. It has humor, action, effects and everything else in-between. If you're a fan of DC Comics, Guardians of the Galaxy or just movies in general, I encourage you to support local theaters and go see one of the best superhero films ever made.