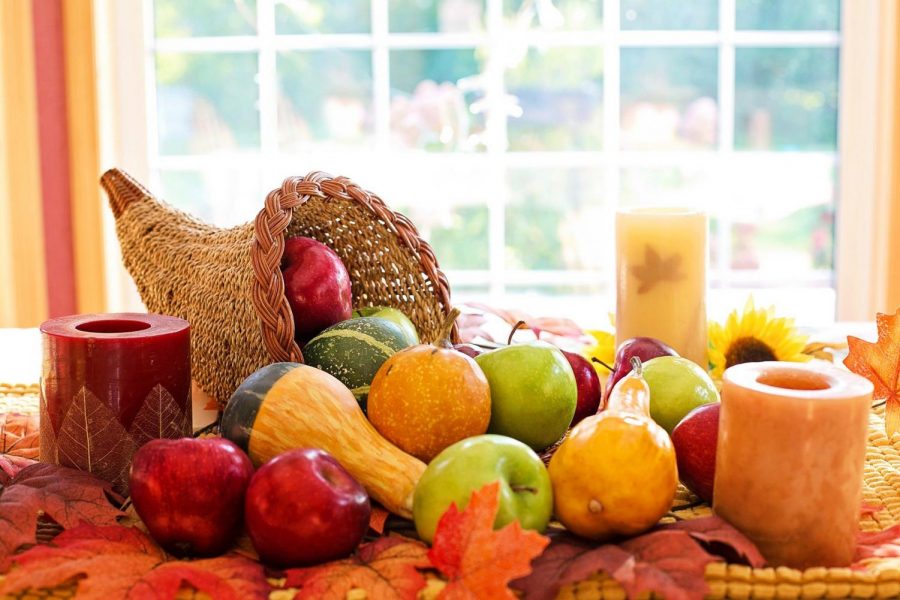 Image by Jill Wellington from Pixabay
"It is unfortunate that I, as well as many others, won't see certain family members and celebrate Thanksgiving as they would during a typical year. However, I am excited to gather with the people I still can and hope others feel the same," Downers Grove resident Tracy Michaels said.
Amid the pandemic, traditional Thanksgiving celebrations have had to undergo numerous adjustments to fall in sync with holiday warnings and safety protocols administered by organizations like the Centers for Disease Control and Prevention. Such regulations have influenced much of the DGN community's Thanksgiving plans, causing limited gatherings, canceled activities and more. Despite this, however, many remain optimistic, anticipating a fun holiday and even new traditions. 
"Even though Thanksgiving won't look like it normally does, I'm definitely still excited," junior Madeline From said. "I think that given how many negative things are going on in the world right now, concentrating on the positive things and what we are able to do is really uplifting and refreshing." 
Mismatched Meals
In an interview with Good Morning America, Director of the National Institute of Allergy and Infectious Diseases Dr. Anthony Fauci warned that Thanksgiving congregations pose a higher risk for COVID-19 infection, mostly if indoors. With cautions like this in mind, some still plan to gather for the holiday dinner–but differently. 
Like many, From typically celebrates Thanksgiving by having dinner with extended relatives. While her family still plans to do something similar this year, she notes alterations they'll undertake with this tradition. 
"Rather than do a big get-together at someone's house, we are going to do something outside with just my immediate family and my other grandparents who live around here," From said. "We decided that doing a really small meal outside with just seven of us would be the safest way to celebrate during the pandemic."
But others are choosing a completely different route for seeing family. English teacher John Waite's family anticipates having a Zoom meeting to see one another–along with some new forms of fun. 
"My parents are in a couple of high-risk groups, and my brothers and I all live in areas with spiking cases of COVID-19, and we would not be able to properly quarantine before seeing each other," Waite said. "My goal is to make several types of desserts and send them to everyone. I hope to come up with some games that we can play over Zoom, as well." 
Alternate Adjustments
Along with Thanksgiving dinner, many usually look forward to other seasonal traditions. However, this year, several of the activities people awaited were either canceled or will take place online. 
Downers Grove resident Mary Jacobs planned to attend the annual Chicago Thanksgiving Day Parade. But, influenced by safety and social distancing protocols, the event has been canceled. 
"I was really happy to finally be able to participate in an outdoor event with my family," Jacobs said. "I'm mad that the parade won't happen, but my relatives and I will still get to see each other and have fun in the city." 
While some events face cancelations, others will occur electronically. Junior Roy Llewellyn, who typically runs The Bonfield Express 5K for the holiday, faces disappointment due to the competition now having to happen online. 
"My brother and I always do a Thanksgiving 5K every year. [But] this year, the Bonfield 5K will be a virtual event, so that does take away a lot of the enjoyment out of the holiday for me," Llewellyn said. 
Words of Thanks
In the end, despite the year's challenges, many still maintain their excitement for the approaching holiday and remain grateful for what they can. 
"While I am sad that we will not be able to get together, and I will not get to eat the food I traditionally associate with Thanksgiving, I have so many other things in my life to be thankful for I really cannot complain," Waite said.